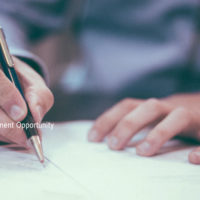 Salem Metal Inc
Position Overview:
The ideal Candidate is dependable, positive attitude, and able to work independently.
He/She is able to multi-task in a fast paced environment as well as demonstrate an initiative for success and a positive work environment.
Operates turret punch press to punch holes or layout marks in metal sheets, plates, strips, or bars, following charts which list machine settings for each cut: Inserts, aligns, and locks punches and dies in turret, using hammer, shims, feelers, micrometers, and setscrews.
Job would be 39.5 hours a week, 7:30am to 3:30pm M-F. There is opportunity for OT with this position when available.
Qualifications & Skills:
REQUIRED EDUCATION AND EXPERIENCE:
Aligns work piece to scale and end gauge on machine and clamps it to machine table.
Pushes button to turn turret to specified punch and die.
Turns cranks to set indicator to specified dimension on forward and lateral machine scale.
Operates each machine settings as specified on charts.
Positions center punch from turret to touch plate and turns crank to scratch layout lines.
May compute punch charts from blueprints, using square, scale, and applying knowledge of shop mathematics.
Other tasks as assigned.
MINIMUM REQUIRED EDUCATION AND EXPERIENCE:
Associate's degree or equivalent from two-year college or technical school; or six months to one year related experience and/or training; or equivalent combination of education and experience.
Must demonstrate an initiative for success and a positive work environment, be dependable, motivated, and able to work independently.

 

Basic computer skills required
Microsoft Outlook (or other email platform) experience required
TO APPLY FOR THIS POSITION FOLLOW THE FOLLOWING STEPS
1. CLICK LINK BELOW FOR APPLICATION –
https://www.salemmetal.com/wp-content/uploads/2021/07/SMIapplication2021.pdf
2. FILL OUT APPLICATION & CLICK DOWNLOAD ARROW ON TOP RIGHT OF SCREEN TO SAVE IT TO YOUR COMPUTER
3. EMAIL YOUR COMPLETED APPLICATION TO
[email protected]
** Salem Metal is an Equal Opportunity Employer and does not discriminate against any employee or applicant for employment because of race, color, sex, age, national origin, religion, sexual orientation, gender identity, status as a veteran, and basis of disability or any other federal, state or local protected class.