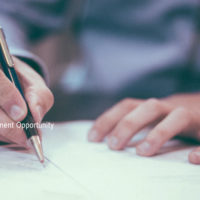 Website Salem Metal, Inc.
Position Overview:
Set up and operate Haeger hardware insertion machine (Willing to train right candidate).
Qualifications & Skills:
REQUIRED EDUCATION AND EXPERIENCE:
·         Able to read and interpret from blueprints.
·         Must have experience working in a Manufacturing/Production environment.
MINIMUM REQUIRED EDUCATION AND EXPERIENCE:
·         Requires a high school diploma or equivalent.
·         Must have a professional demeanor, friendly personality, and attention to detail.
·         Demonstrate an initiative for success and a positive work environment, be dependable, motivated, and able to work independently.
·         Familiar with a variety of hand tools.
·         Quality conscious to produce acceptable parts.
·         Basic computer skills required
TO APPLY FOR THIS POSITION FOLLOW THE FOLLOWING STEPS
1. CLICK LINK BELOW FOR APPLICATION –
https://www.salemmetal.com/wp-content/uploads/2021/07/SMIapplication2021.pdf
2. FILL OUT APPLICATION & CLICK DOWNLOAD ARROW ON TOP RIGHT OF SCREEN TO SAVE IT TO YOUR COMPUTER
3. EMAIL YOUR COMPLETED APPLICATION TO
[email protected]
** Salem Metal is an Equal Opportunity Employer and does not discriminate against any employee or applicant for employment because of race, color, sex, age, national origin, religion, sexual orientation, gender identity, status as a veteran, and basis of disability or any other federal, state or local protected class.