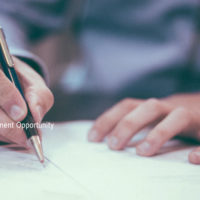 Salem Metal Inc
Position Overview:
Oversees in-process inspection and testing of materials, parts, and products to ensure adherence to established standards of quality. Also responsible for first article inspection reporting and final inspection of completed product. Operation of inspection equipment to test and check to standard requirements.
Responsible for controlling the quality of our manufacturing process. Perform quality control tasks that include but are not limited to fit and weld inspections, tests, gauging, instrument / tooling inspections, materials, goods in process and finished goods. Keep our programs in compliance with all certifications and regulations
We are looking for someone who pays close attention to detail and has at least 5 years of Quality Control Experience in a manufacturing environment.
Pay commensurate with experience.
Qualifications & Skills:
REQUIRED EDUCATION AND EXPERIENCE:
Develops and analyzes statistical data and product specifications to determine present standards and establish proposed quality and reliability expectancy of finished product.
Formulates and maintains QC objectives complementary to corporate policies and goals.
Creates and implements inspection criteria and procedures.
Interprets quality control philosophy to personnel in organization.
Coordinates objectives with production procedures in cooperation with other team members to maximize product reliability and minimize costs.
Provides inspection activity for product throughout production cycle.
Applies total quality management tools and approaches to analytical and reporting processes.
Directs workers engaged in inspection and testing activities to ensure continuous control over materials, facilities, and products.
Works with vendors regarding quality of all purchased parts for company use.
Plays an active role on quality management team within organization and in training programs.
Investigates and adjusts customer complaints regarding quality (NCMR, CA, RMA).
MINIMUM REQUIRED EDUCATION AND EXPERIENCE:
5-10 years of experience in the field or in a related area.
Familiar with a variety of the field's concepts, practices, and procedures related to ISO9001.
Must demonstrate an initiative for success and a positive work environment, be dependable, motivated, and able to work independently.
Strong interpersonal, communication and problem-solving skills.
Familiar with Microsoft Office (Outlook, Excel, & Word), PowerPoint a plus.
Prior ERP Experience Preferred
** Salem Metal is an Equal Opportunity Employer and does not discriminate against any employee or applicant for employment because of race, color, sex, age, national origin, religion, sexual orientation, gender identity, status as a veteran, and basis of disability or any other federal, state or local protected class.